Lonny's Blog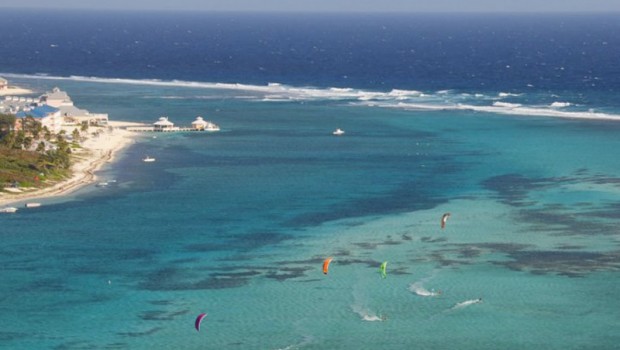 Published on June 20th, 2012 | by Lonny
Looking for a Sweet Spot to kite this summer?
I ran into my friend Mike Minichiello last weekend. Mike has been all over the world chasing wind and waves, and is a master PASA instructor. He knows a good thing when he sees it. He told me about his new kitesurfing center aptly called, The Sweet Spot, located in Guanaja, Bay Islands, Honduras. I don't know about you, but I am always looking for that new place to go that is a bit off the beaten path, and especially during the summer months, where we tend to get less than ideal conditions here in South Florida. Here is some information and videos provided by Mike about The Sweet Spot. Enjoy, Lonny
Guanaja, Bay Islands, Honduras has some of the best summer kiteboarding/kitesurfing in the world. The Bay Islands receive steady wind all spring and winter. Warm steady wind with crystal clear water makes Guanaja, Honduras a worldclass kiteboarding destination.
The Sweet Spot Honduras is nestled into the tranquil Caribbean island of Guanaja (Gua-na-ha). Located offshore the northern coast of Honduras, in the area know as The Bay Islands. This remote, but easily accessible island is known for the scuba diving and quiet beaches. Lately Guanaja has become a one of the best summer kiteboarding destination in the Caribbean.
To go along with the awesome conditions, the Sweet Spot Watersport and Hotel Guanaja both offer unparalleled services for the guest. Leave your worries behind, as we take care of everything. All inclusive accommodation, activities packagesand private lessons customized for your needs.
Not only a kiteboarding destination, there are lots of activities for non-kiters and no wind days. Hike the green hills, explore caves, kayak or SUP, snorkel or take a boat tour to the small islands that ring the island. There is also good scuba diving and flats fishing. At the Sweet Spot there is something for everybody! For more information call 1-345-925 8129 or visit www.GoToTheSweetSpot.com
Here are some videos also about The Sweet Spot.